We offer in-person and online lessons. Students are taught one-on-one or in groups, to gain the highest possible level of achievement. Lessons are carefully structured, ensuring that students will reach their full potential and ultimate goal of attaining the many learning aspects of music education. We make lessons original, fun, and creative as possible, tailoring to each student's learning style. Students are always learning something new every lesson!
​
We make it our priority to bring our musical knowledge and patience to the classroom, including our honest feedback and progress evaluations. Our teachers promise to provide the best progressive learning environment and enjoyable experience for our students. We always stay connected with the latest trends and dynamic outlooks in the music industry to guide our students in the right direction. Music is our passion and inspiration, let it be yours too!
FAQs
RCM Theory Exam Crash Courses / University-College Auditions & Exams
---
We can prepare you for any Theory Exam listed in the RCM Syllabus and any University/ College Level Music Theory Exam or Practical Performance. We have a record of all of our students successfully scoring high averages on their theory exams and passing their auditions and practical performances with flying colours!
Want to attempt one or more of The Royal Conservatory of Music (RCM) Theory Exams at once?
In a rush to prepare for an exam and on a tight timeline to meet your goals?
We offer Crash Courses for RCM Theory Exams to accelerate your learning to prepare for an exam in a shorter period of time, benefiting those who have busy schedules and have interest in completing their theory exam(s) as soon as possible. We can tailor our preparation plan according to your schedule and learning pace. For example: The RCM Level 5 Theory exam content can be taught within a minimum time of 2 weeks and lengthen to 3 months.
List of RCM Theory Exams:
· Level 5 Theory, Level 6 Theory, Level 7 Theory, and Level 8 Theory (formerly known as Basic, Intermediate, and Advanced Rudiments)
· Level 9 Harmony and History (formerly known as Basic Harmony and History 1)
· Level 10 Harmony & Counterpoint and History (formerly known as Intermediate Harmony and History 2)
· ARCT Harmony & Counterpoint, History, and Analysis (formerly known as Advanced Harmony, History 3, Counterpoint, Analysis)
​· Elementary, Intermediate, and Advanced Piano Pedagogy Written (ARCT Level)
Need some professional assistance with University/ College Audition Applications, Music Theory Course Exams, or Practical Performances?
We can provide assistance during your pre-audition process, ensuring your Audition Performance will meet your University/ College Entry Requirements. University/ College music programs test candidates on both music theory and practical performance on their primary instrument. These music tests play a significant factor in the decision making process of selecting successful candidates. Also, we can help you prepare for any University/ College Level Music Theory Course Exam or Practical Performance that is part of your post-secondary music program.
*** Varying Factors To Consider: (1) The amount of preparation time required per student before the scheduled exam/ performance date, (2) The level of intensity and pace of the exam preparation, and (3) The student's availability and learning style.
---
Studio Features / Student Benefits
---
Professional certified teachers instruct one-on-one and group lessons for all ages and levels

In-depth exploration of various instruments and fully equipped organized studios

Customized lesson plans tailored to student needs and goals

Website and social media content provide additional online resources related to academic studies

Interactive collaboration and engagement between teachers and students

Supportive, diverse, and friendly learning environment

Live performance entertainment and volunteering opportunities

Group learning workshops and web seminars

RCM exam, audition, and performance preparation for all levels

Development of a strong student-teacher relationship
---
Purchasing Musical Instruments
---
Every student may need a different type, size, and brand of instrument for their music studies. It also depends on what practical level the student is currently performing at and their skill set. Students may be required to upgrade their instrument after a few years of studying music. This depends on what instrument the student started out with and how well they progress overtime. For RCM piano students, we suggest purchasing an acoustic "Upright Piano" or "Grand Piano" with the full set of 88 keys for at-home practice. RCM will only provide acoustic pianos for practical exams. It is strongly recommended for students to get familar with the touch and sound of acoustic pianos. With more experience and exposure to acoustic pianos, there is a higher chance of students feeling more confident and performing better on their exam day. Please note: Electric/ Digital pianos are not the same as acoustic pianos! We have a few vendors that work with our students, offering exclusive deals and savings. These vendors sell both lightly used and brand new instruments from a wide variety of reputable manufacturers.
---
Lesson Plans / Learning Fundamentals
---
We teach sight reading, ear training, technique, rhythm, improvisation, melodic dictation, composition, performance collaboration, and music theory from the very first lesson. Our music teachers ensure to incorporate theory instruction in every lesson. We strongly believe teaching theory can help students understand concepts better before applying them to their instruments practically.

"Incorporating music theory within a student's lesson will deepen their enjoyment and understanding of the music they hear and play. Also, by integrating music theory with practical study, the student develops well-rounded musicianship skills in an interactive and engaging way. Theory concepts will be brought to life through practical activities and written exercises, exploration of repertoire, and guided listening and melody writing." - The Royal Conservatory
Students can either learn via The Royal Conservatory of Music (RCM) Certificate Program following the RCM Curriculum OR learn music 'just for fun' as a hobby/ personal interest. We can teach any genre: Contemporary, Jazz, Pop, Country, Soul, RnB, Blues? We know it all!
The Certificate Program is the highest quality and most comprehensive program for music development. With a focus that delivers strong foundational skills, the program reaches beyond technical competencies, preparing students for roles as high performing members of the music community. RCM guarantees an accreditation with embedded professional development, recognizing established teachers who have experience with the RCM Certificate Program. With that being said, we are qualified to prepare students for any RCM Practical/ Theory Level Examinations following the RCM Curriculum, which consists of in-depth learning of repertoire and studies, technique, musicianship, musical literacy, sight reading, ear training, music theory, and composition.
Other Learning Opportunities:
Collaborate with other students in live bands and ensembles

Recording studio time with professional equipment and software

Participate in choirs, musicals, and vocal groups

Group study sessions and workshops for RCM exams

Perform live at recitals, concerts, festivals, competitions, etc.
---
Benefits of Music Education
---
Top 10 reasons for learning to play a musical instrument:
Music sharpens memory and provides a great mental work out.

Music teaches and refines discipline and patience.

​Persevere through hours, days, weeks, months, and years of structured practice before reaching specific goals, eventually leading to a higher understanding that works toward success.

Music fosters expression and creativity.

Music builds and helps with organizational and fine motor skills.

Music is an excellent outlet for social activity and promotes social skills.

Music advances mathematical abilities.​

Both music and math are highly intertwined. (e.g. Understanding beats, rhythm, counting and scales intertwine with students learning how to divide, create fractions and recognize different patterns)

Music enhances coordination and problem solving techniques.

Music improves language, reading, and comprehension skills.

Music exposes us to global and cultural history.

Music increases self-confidence and boosts self-esteem.
Music benefits everyone. Our overall development in music is significant to our long-term success. It has been scientifically proven!
Why Study Music?
The Benefits of Learning Music as an Adult
Studying Music Benefits Learners of All Ages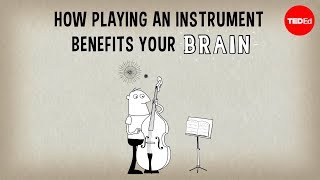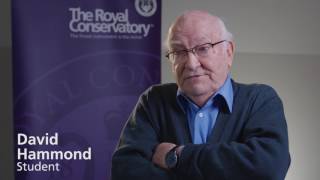 ---
---
Theory:
Harmony & History
We are qualified in visual arts. We completed a wide variety of creative art programs in a specialized arts institution​ to develop essential skills, to appreciate art history and various artistic styles, and to accomplish beautiful art pieces. Artwork portfolios available upon request.
Get a better understanding and get better grades!
We offer academic tutoring for the listed subjects and levels below, following the guidelines and expectations outlined in the Ontario Ministry of Education Curriculum:
Grades 9 to 12 & College/ University
Accounting
Finance
Marketing & Management
Grammar
Oral Presentation
Written Communication
Grades 1 to 12 & College/ University
Algebra
Statistics
Advanced Functions & Calculus
Grammar
Oral Presentation
Written Communication
Grades 1 to 12 & College/ University
Biology
Chemistry
Physics